D

omaine d'

A

zéou - Welcome

Payment and Reservation Terms :

The Domaine d'Azéou is an old wine domaine located in Laure Minervois, 11800 providing holiday accommodation.
For all questions, please contact M. Shane HAWKINS via email at info@domaine-d-azeou.fr

.



Domaine d'Azéou is a registered trading name.



Reservation Terms - on making payment, either partial, or full you are accepting the reservation dates and the associated tarifs and total price as confirmed to you by email. A partial payment of at least 100€ must be made to secure the booking with full payment being made at least 4 weeks prior to the start of your reserved dates;

the gite will be reopened for bookings if

full payment is not be made before this point.

Payment Terms - all fees are included in the transaction price shown and include an additional separate amount for "taxe de sejour" required by law, which currently is 0.55c

(2021 rates)

per adult person per night. Tarifs : https://taxedesejour.ofeaweb.fr/ts/carcassonneagglo/LienTarifs/Index/

Cancellation and Refund - These are subject to the payment providers transaction charges (4%), but otherwise will be honoured upto 1 month prior to the booking, 2 - 4 wks prior is subject to a 30% charge, 1 - 2 wks a 50% charge and less than 1wk a 80% charge. Most credit and some debit card providers provide holiday and travel insurance cover - please check your card providers terms and conditions. Should you wish to move your booking, then please review the gite availability and send us a request by email using one of the email links, please do not forget to include your booking reference, your contact details and your request.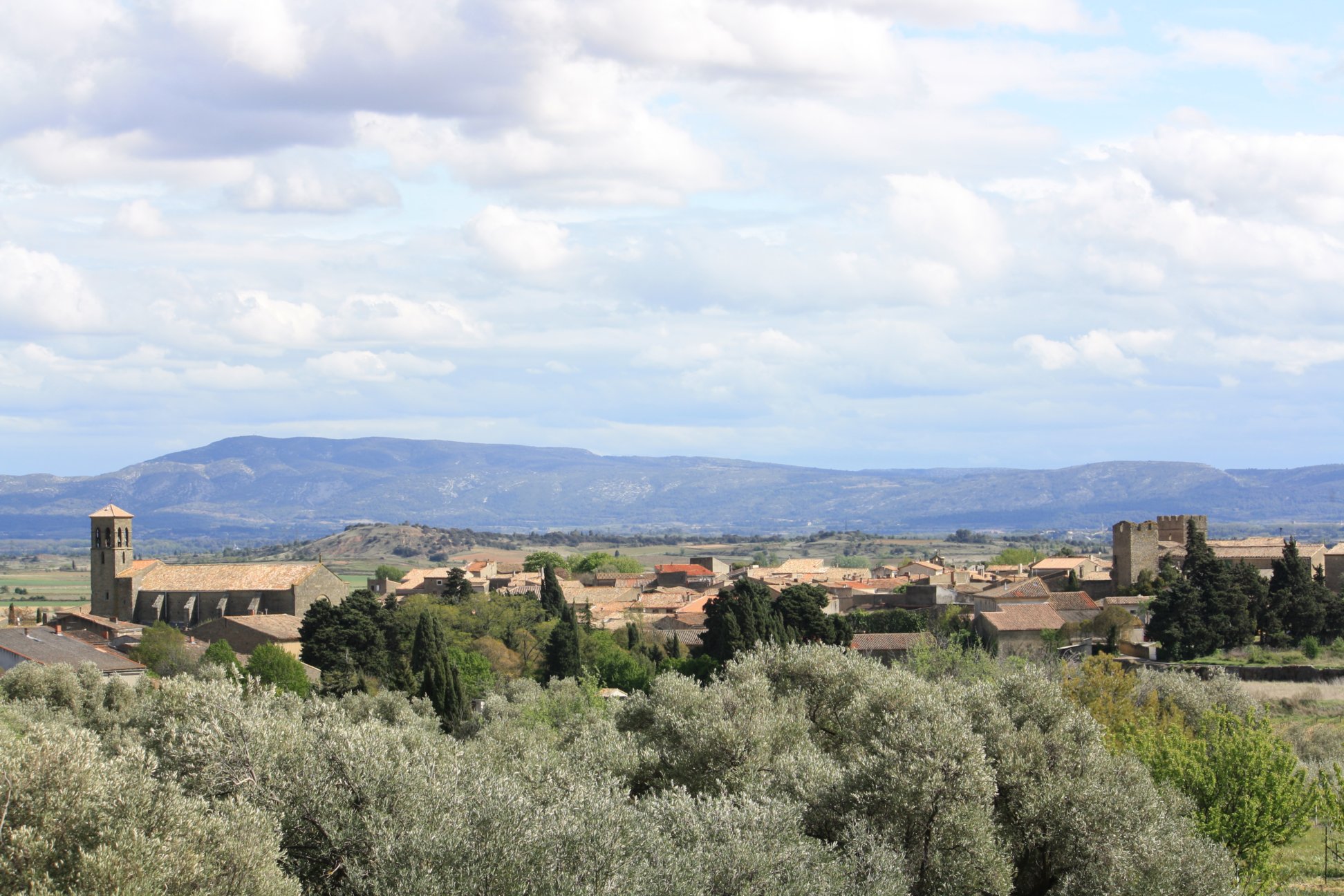 Whatever you feel like doing...
relaxing on the terrace, splashing around in the pool, strolling throught the breathtaking countryside, visiting Cathar Chateaux, or doing something more sporty like sailing, road racing, mountain biking or mountain walking.
You'll find it all here in the Minervois wine region : nestled between the Montagne Noire and the Pyrénées, close to the Mediterranean.
Warm and dry from mid April to the end of October and hot in the summer, huge blue skies and scents of lavander, rosemary and thyme.
Early Spring - the view towards Laure Minervois from 'La Garrigue' behind the Domaine d'Azéou
Email : info@domaine-d-azeou.fr
Mob (UK) : +44(0)78 63 165 634
Mob (FR) : +33(0)6 49 13 26 51

Legal Notice

© 2009-2021 Shane HAWKINS All Rights Reserved : No re-use, transfer of content : partial or complete is authorised without the express written approval of the author, all downloads are provided for reference only.