D

omaine d'

A

zéou - Welcome




Paying is secure and easy :



Once you have made a reservation and received a confirmatory email with the price confirmed, all you need to do is either :

(1) for a normal reservation : choose the correct period and rate using the drop down menu and click on the payment icon (black credit cards), where you will be asked to confirm the number of weeks and make payment, or
(2) for a non standard reservation, or to make a partial payment, please click on the 2nd payment icon (black credit cards); if you prefer you can alternatively either click on the QR code icon, or scan the QR code via your paypal application and pay the amount mentioned in your confirmation email.

Both options will take you directly to the secure PayPal Website to make a deposit or full payment to secure the booking.

- don't worry if you don't have or want a Paypal account - you can simply select the option 'pay with a card' and follow the instructions,
- none of your card details are shared with us and you are fully protected by your card provider and the paypal agreement.

We also accept payment with Chèques-Vacances 'Classiques', which work like normal paper cheques and 'Connect', a digital payment method, our Shop ID is '10462208' P001 Domaine d'Azéou', please contact us, or click on the 'ancv Chèque_Vacances' icon for more information.

You are advised that full payment must be made at least 4 weeks prior to the start date of the reservation, or the reserved dates will be re-opened for bookings.

Our rates are by Week Saturday to Saturday :

- Start November -> End March : 300€
- April and May : 600€
- June : 800€
- July and August : 1500€
- September : 800€
- October : 600€

Payment Terms and Conditions






Non Standard Reservations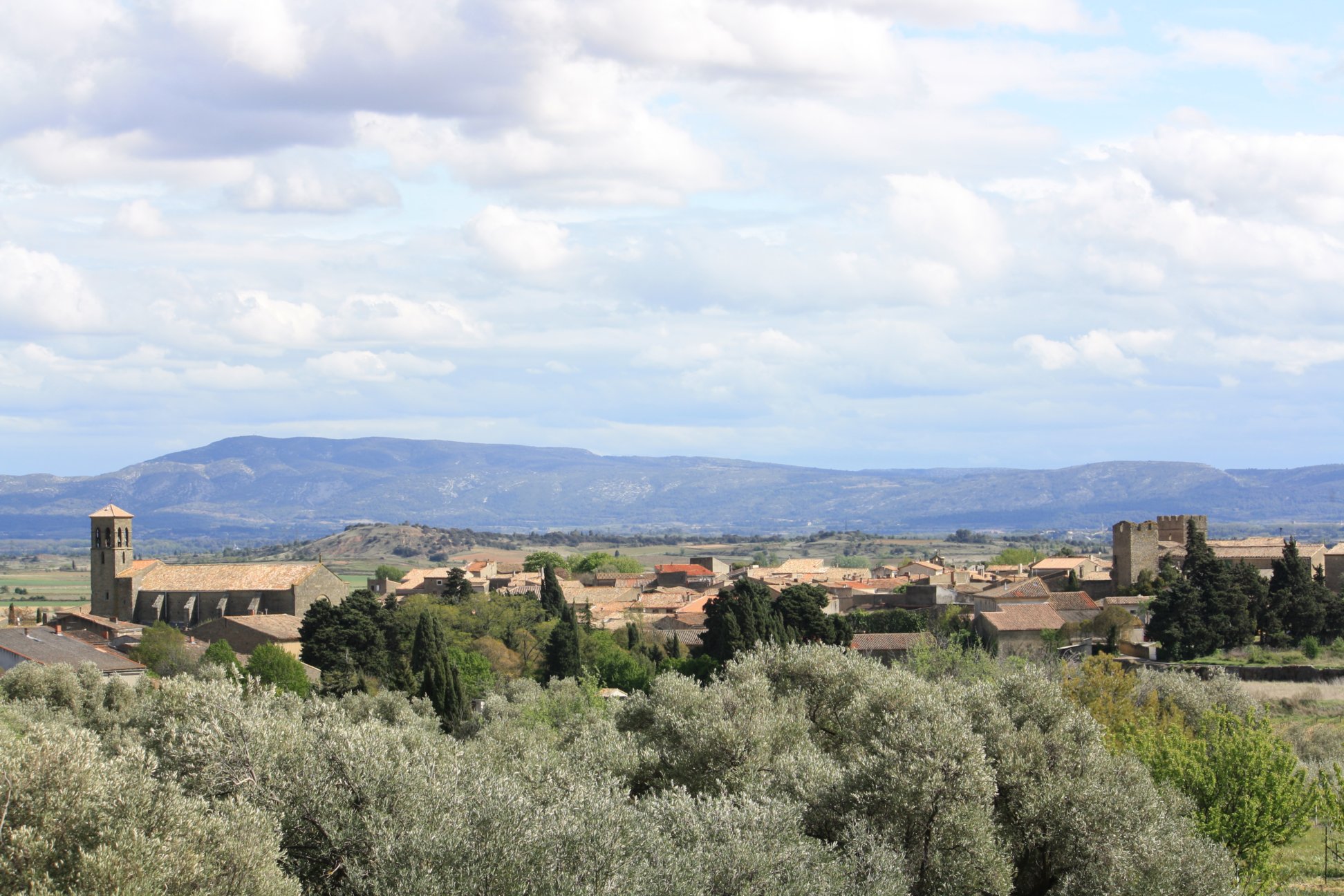 Whatever you feel like doing...
relaxing on the terrace, splashing around in the pool, strolling throught the breathtaking countryside, visiting Cathar Chateaux, or doing something more sporty like sailing, road racing, mountain biking or mountain walking.
You'll find it all here in the Minervois wine region : nestled between the Montagne Noire and the Pyrénées, close to the Mediterranean.
Warm and dry from mid April to the end of October and hot in the summer, huge blue skies and scents of lavander, rosemary and thyme.
Early Spring - the view towards Laure Minervois from 'La Garrigue' behind the Domaine d'Azeou
Email : info@domaine-d-azeou.fr
Mob (UK) : +44(0)78 63 165 634
Mob (FR) : +33(0)6 49 13 26 51

Legal Notice

© 2009-2021 Shane HAWKINS All Rights Reserved : No re-use, transfer of content : partial or complete is authorised without the express written approval of the author, all downloads are provided for reference only.